I have been thinking about this for some time now.To spice things up and to provide some useful information to the readers I am going to start a series of posts related to one particular field/niche/topic.
In each of these series, the regularity of posts to be expected is once a week though don't be surprised if two are posted in some week.It will depend on my mood actually.
I had a definite reason for selecting these specific topics and the same is given as and when the topic comes.
SERIES 1:
PROBLOGGING
This is the field which interests me much and ever since I got an internet connection I have been a sincere student of the various aspects related to  Blogging. The specific topics to be discussed may include Blog Optimization,Templates,Blog Widgets,Performance,Blog Reviews,Featured Blogs,Blogging Tips,SEO,Make Money With your Blog etc. I frankly submit that what you read will not be from a Problogger definitely, but we can all use a fair discussion.
SERIES 2:
TECH JARGON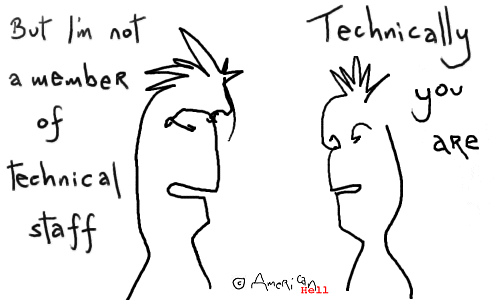 All of us have been baffled by some technical words specially in the internet.So do not expect the articles to be a detailed description of the topic but just an introduction and it will obviously be discussed in a light hearted manner. I chose this series as I am a student(literally here) of technical matters related to programming,computers,software and the like so the articles will definitely help me learn more if not anything else.
SERIES 3:
SPECIAL FEATURE

Even I don't know what will come here.So keep guessing till it comes